Portland is legendary for its nightlife. That includes places to catch live music, enjoy a craft beer, hang out with friends or enjoy a truly unique dining experience. What can you add to that to make a night out in Rose City a little more awesome? How does a Happy Hour discount on food and drinks sound?
The places on our list include bars, pubs, lounges, pizza places, public houses, and assorted drinking and dining establishments. Some have been serving Portlanders for years while others are more recent additions to Portland's restaurant and bar scene. Check them out and let us know what you think or tell us your favorites. Also, keep in mind that prices and hours may change, so visit the websites of these businesses for current information. Have fun, save money, and be safe!
1. Jakes' Grill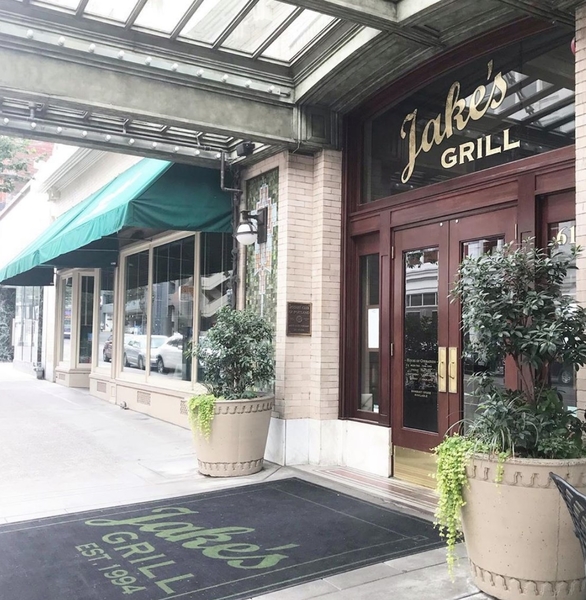 Jake's Grill is a classic American establishment that prides itself on serving the finest meat and seafood in uncomplicated styles with delicious results. The classic bar serves handcrafted cocktails and superb food. The Happy Hour menu includes well drinks for $4.50, Portland local spirits for $6.50, and specialty cocktails for $8. You'll also find local craft beer from breweries such as Boneyard, Oakshire, and Fort George ($4.50) as well as select wines by the glass. Fantastic food offerings include Oyster Shooters, Chicken Tacos, Crispy Fried Calamari, and Jake's Hand-Pressed Cheeseburger for $10 or less.
Happy Hours: Daily 4 pm-6 pm
2. Life of Pie Pizza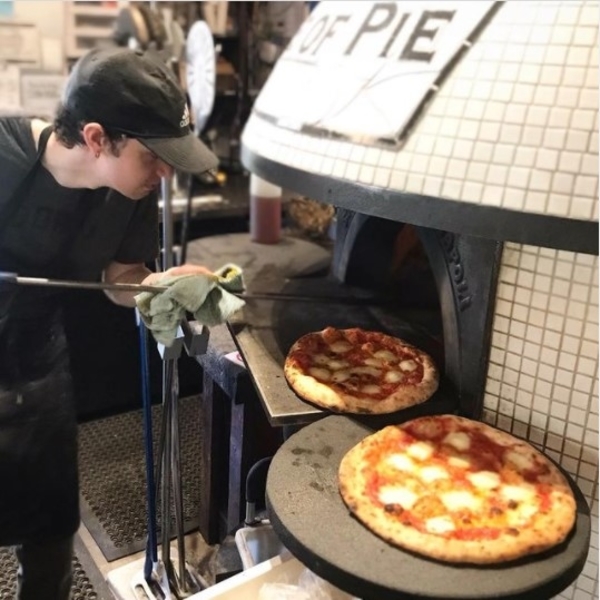 Known for their amazing $7 Happy Hour pizza Margherita and $5 house beer and wine, Life of Pie Pizza prides itself on creating simple, great-tasting food using fresh produce and local, quality ingredients. The only thing you'll enjoy more than the happy hour is how great the team members work together to create the perfect experience.
Happy Hours: Daily 11 pm- 6 pm
3. Pope House Bourbon Lounge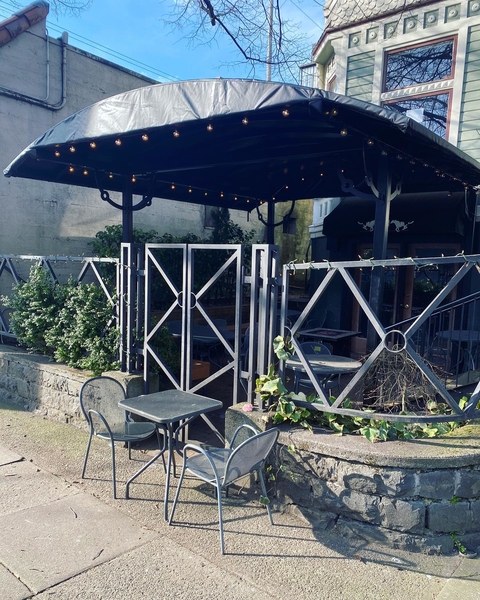 If you are in the mood for specialty Bourbon and cocktails as well as tasty happy hour dishes, then Pope House Bourbon Lounge should be your destination. Happy hour specials include $1 off pints, well drinks and wine, five-dollar mix, and mash, and six-dollar cocktails. Choose from a half dozen $6 food options including a cup of mac or Brussels, Caesar salad, pork sliders, deviled eggs, hush puppies, and a hummus plate.
Happy Hours: Daily 4 pm-7 pm
4. The Rambler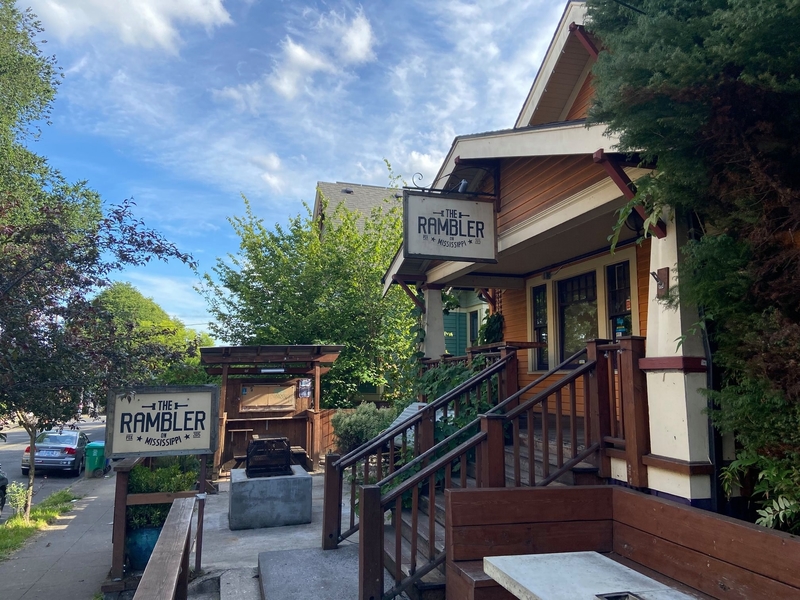 Located in a converted bungalow in the Historic Mississippi Avenue District, The Rambler is the perfect neighborhood bar for happy hour and beyond. Enjoy the Rambler's charm and the staff's hospitality while you enjoy great food on the patio or at the bar. Happy hour specials include $1 off beers, wine, well spirits, and signature cocktails. Food specials include Toronado Potatoes (cajun salt, cotija cheese and herbs, and house aioli) for $4, Fried Brussels Sprouts (&7), Smoked Brisket Chili ($7), and Rambler Poutine featuring Toronado potatoes, beef gravy, bacon, mozzarella, green onion. It's also priced right at $7.
Happy Hours: Tuesday-Friday 4 pm-6 pm and All Day Monday
5. The Eastburn Public House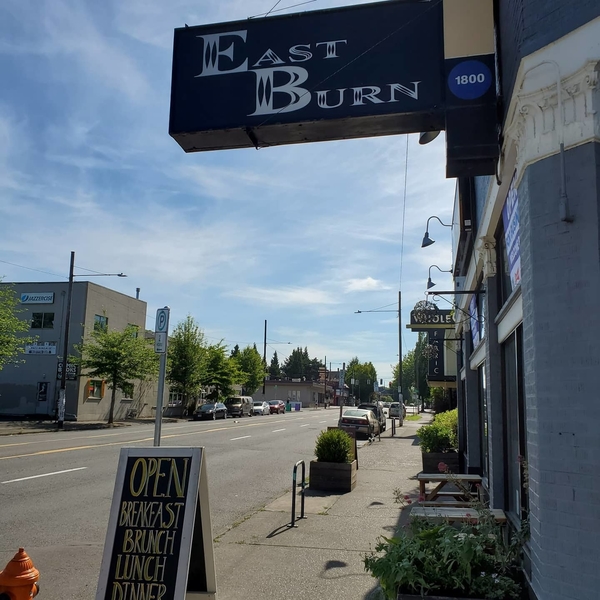 With two floors of dining and entertainment, two full bars, 16 rotating taps, a heated patio with fire tables, two patios, skeeball, awesome food, and inspired drinks, The Eastburn is a must-experience happy hour destination. Their Recess Happy Hour includes $1 off bar snacks and entrees, $3 off appetizers, and $2 off handhelds and salads. The Eastburn also has half-priced 16 oz. draft beers on Tuesdays, $2 off premium whiskeys on Wednesdays, $7 flavored Margaritas on Thursdays, $2 off Old Fashioneds on Fridays, and $7 Bulleit or Ketel One Mules on Saturdays from 5-midnight.
Happy Hours: Daily 3 pm-5 pm
6. Lechon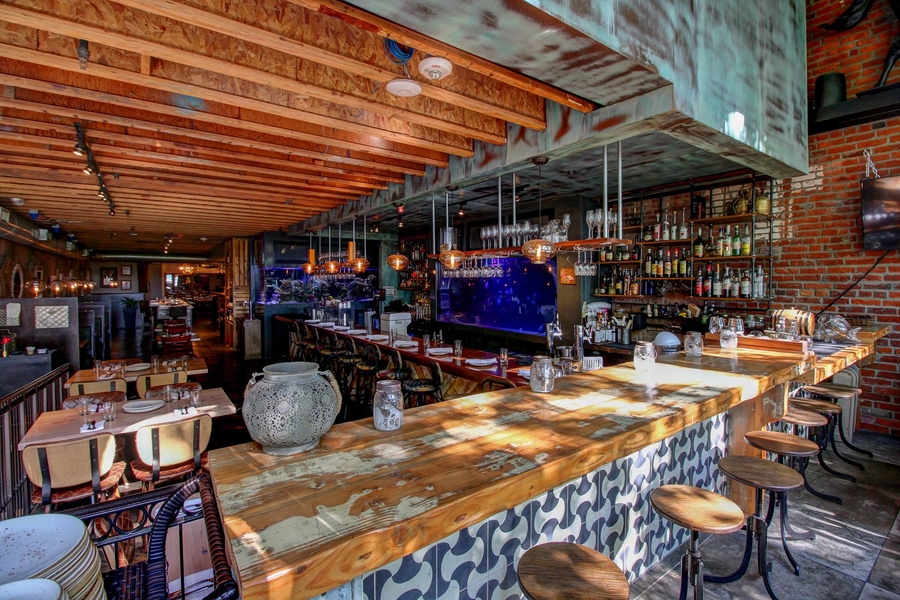 Lechon brings South American-inspired cuisine to Portland with amazing décor, food, and ambiance plus aquariums! Lechon's happy hour includes an assortment of empanadas and ceviche plus Peruvian Fried Chicken Bites, Brisket Tacos, Chimichurri Burgers, and Choripan. They all cost $10 or less (except for the Foraged Mushrooms at $12). Enjoy your food with signature cocktails like the Trillium Fizz, Lechon Margarita, and the Sangria Spritzer. You'll find gazing at the 300-gallon aquarium located behind the bar is much more satisfying than staring at a television screen.
Happy Hours: Tuesday-Saturday 4-5 pm
7. The Observatory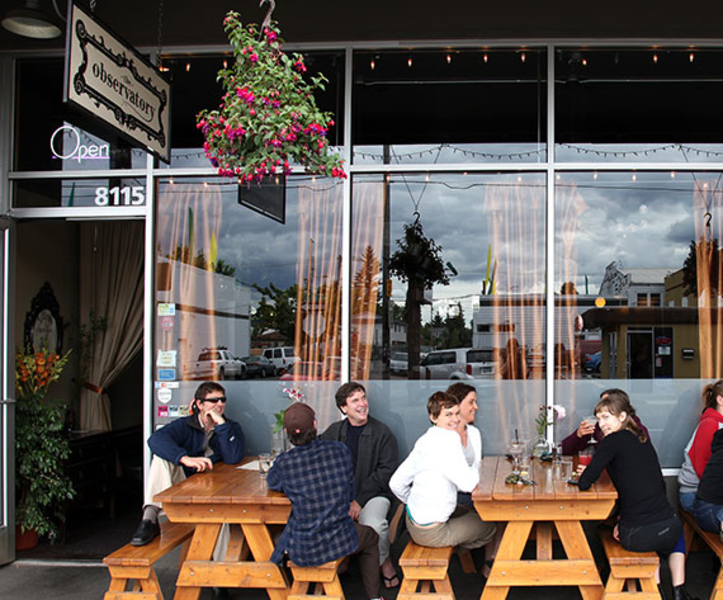 The Observatory is a great restaurant located in the Montavilla neighborhood that serves elegant dinners, quick lunches, great cocktails, fun desserts, and creative happy hour snacks. For happy hour you can enjoy $2 select 16 oz. domestic can, $3 select microbrew can, $4 well drinks, $5 house wine, and $5 daily special cocktail. For the affordable happy hour food choices, the Sesame-sweet Chili Glazed Chicken Wings, Garlic Parmesan Rosemary Fries, Small Field Greens, Pulled Pork Tacos, or Blackened Fish Tacos will not disappoint!
Happy Hours: Daily 3 pm-5 pm
8. Hale Pele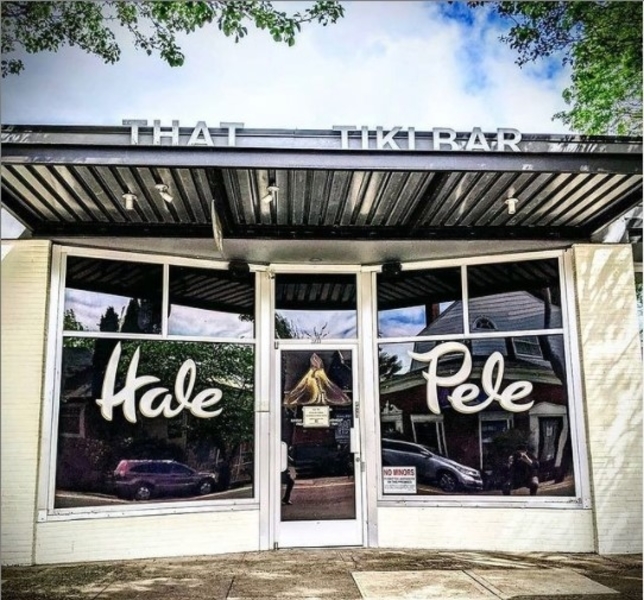 If you are in the mood for a tiki experience or tropical adventure, then Hale Pele is the perfect place for your happy hour. Experiencing the décor is one reason to visit Hale Pele, but the real gem exists in the contemporary exotic cocktails and island-inspired small plates, like Poke, Hawaiian Bread, or Kalbi Short Ribs. Start with a Mai Tai, move on to the Zombie Punch, and cool down with a Suffering Bastard or Jet Pilot. For a cocktail for all your friends to share, you must try the Volcano Bowl garnished with fresh fruit, beautiful flowers, and plenty of fire! Enjoy $6 happy hour drinks and $3-$4 happy hour small plates.
Happy Hours: Daily 4 pm-6 pm
9. Loyal Legion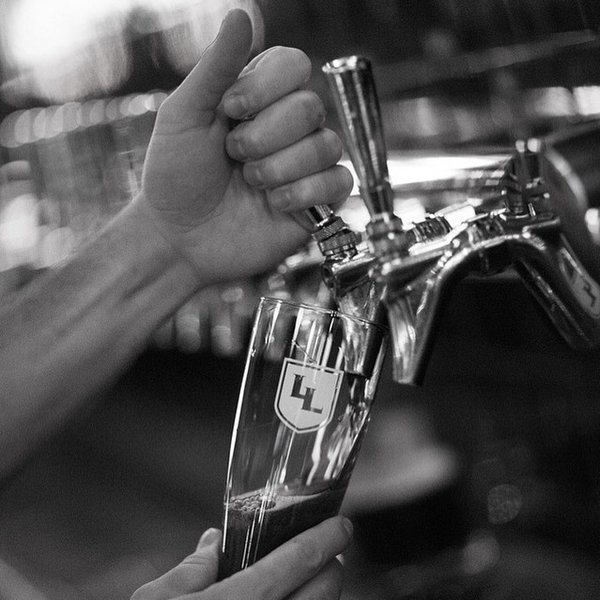 Loyal Legion has one purpose – to celebrate the Oregon Craft Brewing tradition. Within the beautiful confines of the Loyal Legion, you can enjoy culinary delights and mouth-watering concoctions. For $4 or $5 treat yourself to a pretzel, burger, hummus, or a salad, and wash down your meal with drink specials that include $1 off non-discounted full pours of beer, $7 and $9 pours of wine, and $8-$9 cocktails like the Old Dirty, Smart Ass, Portland Proper, and the Puttin' on the Spritz. Cheers!
Happy Hour: Sunday-Friday 3:00 pm to 5:00 pm
10. Bartini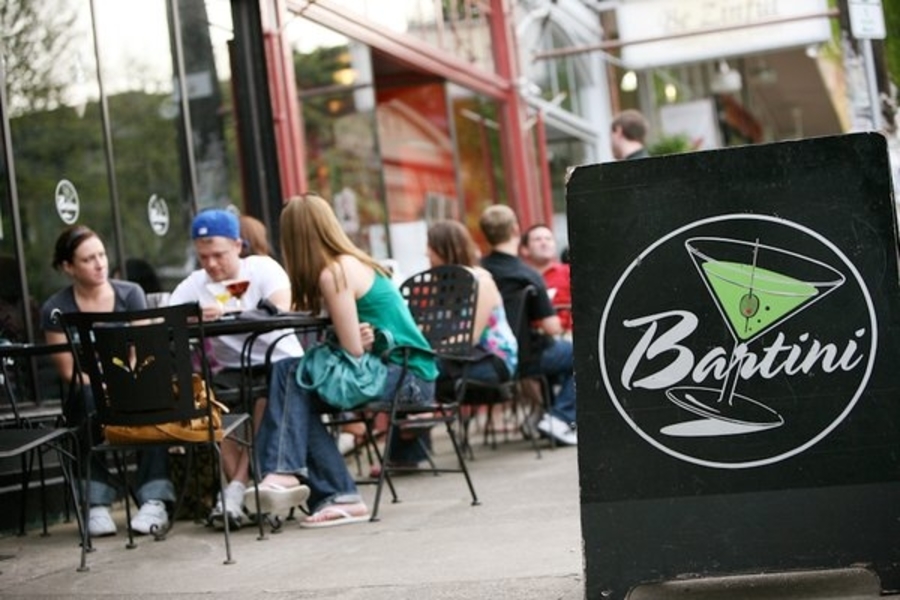 Whether you enjoy traditional or specialty martinis, Bartini is the number one place for martinis in the Portland area. Bartini offers exciting drink options as well as an extensive, flavorful menu. Bartini's happy hour is legendary so get there early and avoid missing out on the action. Almost everything on the small plate menu is discounted for happy hour, so enjoy $4-$8 exceptional food choices like Crab and Shrimp Cakes, Goat Cheese Polenta Cake, Chicken Wings, Blackened Fresh Seared Ahi, Shrimp, and Cheese Grits, Salt and Pepper Calamari, various salads, flatbreads, Brix chips, mini corn dogs, mac and cheese, specialty cheeses, tacos, sliders, and many tasty sides. Happy hour house martinis are $6 which can get you everything from the classic martini to the Bellinitini, Rose City Bellinitini, Bartini Mule, and many more excellent creations.
Happy Hours: Sunday and Monday All Night and Tuesday-Saturday Open-6 pm / 8:30 to close (Discounted drinks not available during Friday and Saturday Late Night)