The weather in the Pacific Northwest may be a bit milder than many parts of the country, but our proximity to the mountains means there's still plenty of wonderful, snowy winter activities to enjoy. From snowshoeing and skiing to ice skating and nature hikes, there's much to do to look forward to. If you're looking to keep busy this winter, then check out our list of the best winter activities within 2 hours of Portland, Oregon, and let us know what makes your list!
1. Go Snow Sledding and Tubing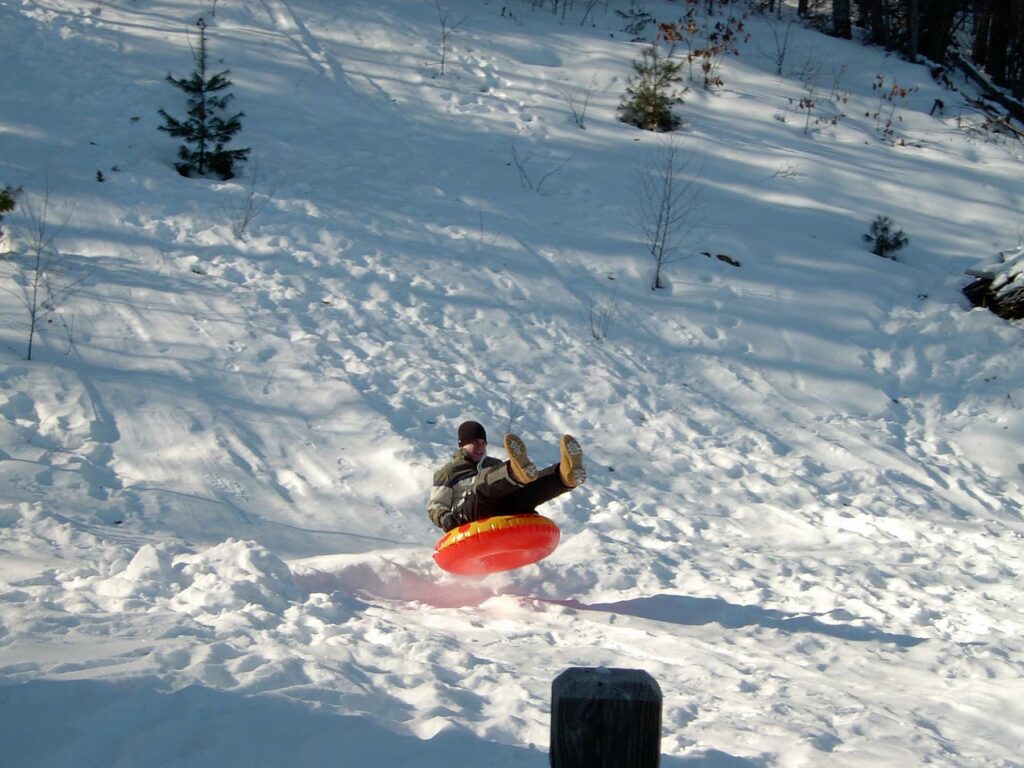 Snowy destinations around the Portland, Oregon area are as abundant and adventurous as the surrounding mountains. Skiing, snowboarding, or snowmobiling may top the list of winter activities, but sledding and tubing remain popular with families and children. You and your family can head out to local sledding hills or travel to a snow-park like Mt. Hood for guaranteed fun. Check out free sledding at White River Sno-Park, Little John Sno-Park, or Trillium Lake, and don't forget to bring your favorite sleds. For a fee explore the exciting Summit Ski Area, Snow Bunny, lovely Cooper Spur Mountain Resort, or Skibowl East. Only rental tubes are allowed, but there are warm lodges and dining available.
[Winter Activities | Snowblast Tubing]
2. Enjoy Incredible Ice Skating

If you want to stay close to home but experience winter's elements and have fun, try the many indoor and outdoor skating rinks in the Portland area. For year-round skating visit the remodeled and local-favorite Winterhawks Skating Center which is home to the Portland Winterhawks Junior Ice Hockey team, or try the Sherwood Ice Arena which features "date night" every Friday evening. If you are the more outdoor type then check out the outdoor skating at Winter Village at Jerry Willey Plaza. Some ice rinks have DJs and music so get ready to boogie with family and friends.
[Ice Skating in and Around Portland]
3. Try Cross-Country Ski and Snowshoe at Mount Hood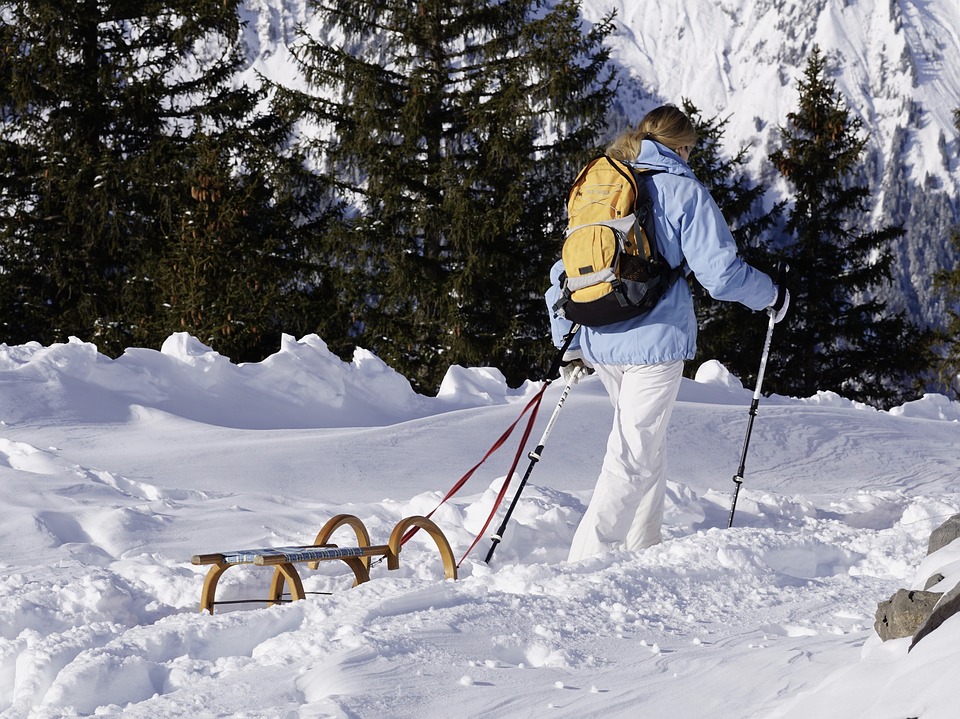 Cross-country skiing is a wonderful way to experience the beauty of Oregon during wintertime. There are amazing winter trails to visit, but you will not be too surprised that Mt. Hood offers breathtaking cross-country skiing. Enjoy fifteen kilometers of well-kept trails, awe-inspiring woods, and meadows at the Mt. Hood Meadows Nordic Center where you can rent gear and get in a lesson or two. If you're excited about more adventurous trails then explore Bennett Pass Sno Park, or cross-country ski the 3.2-mile, one-way trail from Skyline Sno Park to Clear Lake Butte Lookout.
You can also experience Mt. Hood's beauty by snowshoeing its many trails. Explore Old Maid Flats, Salmon River Trail that has both easy and challenging trails, Wildwood Recreational Area, and the numerous Sno-Parks in the area. If you need to rent snowshoes, local businesses and ski resorts can accommodate you.
4. Go Skiing and Snowboarding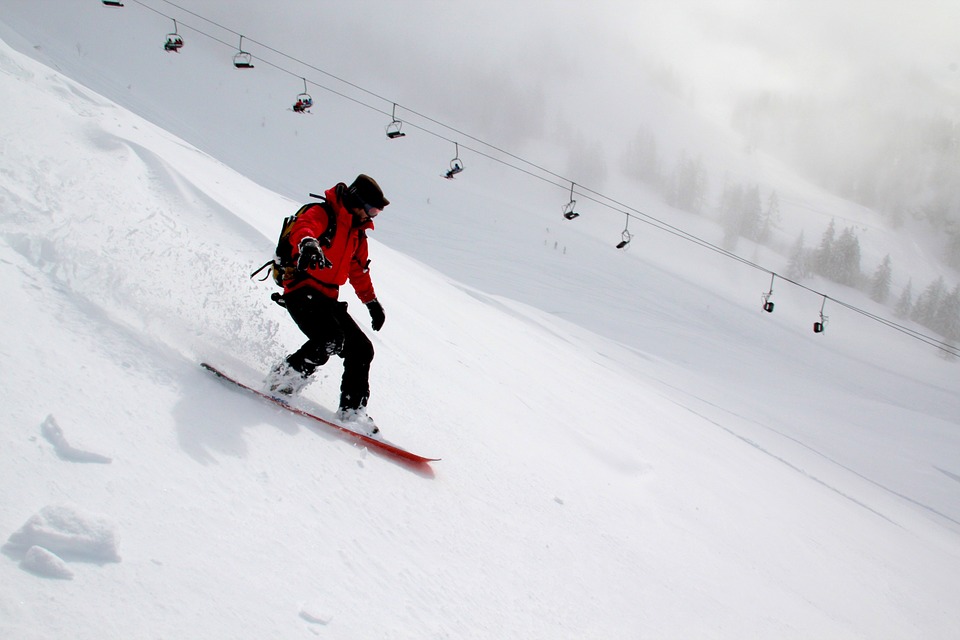 Skiing and snowboarding are the most popular of winter activities, especially when Mt. Hood offers so many breathtaking trails and options. Mt. Hood has a trail for everyone, from easy to challenging, you will have fun no matter what you try. Mt. Hood Meadows is a nice resort with 85 runs and will suit any level skier or snowboarder. Timberline has 41 runs and a great lodge, Mt. Hood Ski Bowl has 65 runs and 34 exciting night skiing runs, Cooper Spur has 10 runs, and Summit Ski Area has a handful of runs that are fun for the entire family. Enjoy breathtaking views while you work on your skills!
5. Take a Sled Dog Ride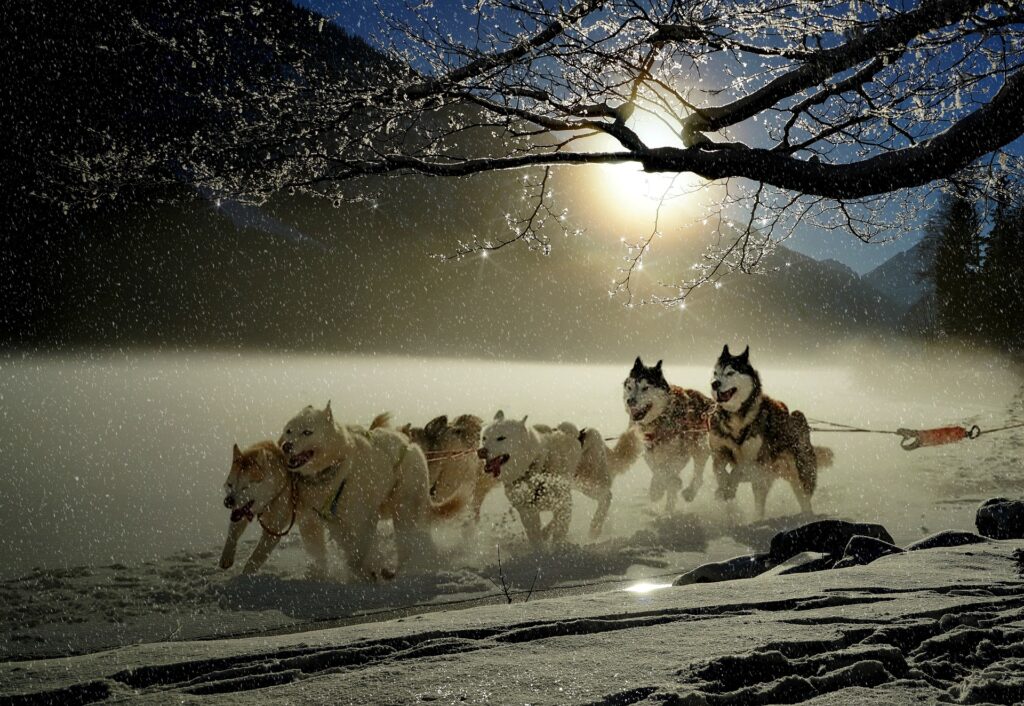 If you've always been intrigued by the Iditarod and want to experience a ride with sled dogs, then the winter weather is a perfect time. Majestic Mt. Hood has an adventure for everyone, and you can enjoy dog sledding too. Enjoy a 90-minute sled dog ride through Mt. Hood National Forest with Alaskan Huskies while you are surrounded by snow-covered mountains. Mt. Bachelor is a good drive from Portland, but your experience with the Oregon Trail of Dreams will be unforgettable. Enjoy the scenery while you are pulled in an Iditarod sled by a sled dog team with professional mushers and an opportunity to participate in the care, watering, and feeding of the dogs after the ride! This experience will be one for the books!
6. Rev Yourself Up with Snowmobiling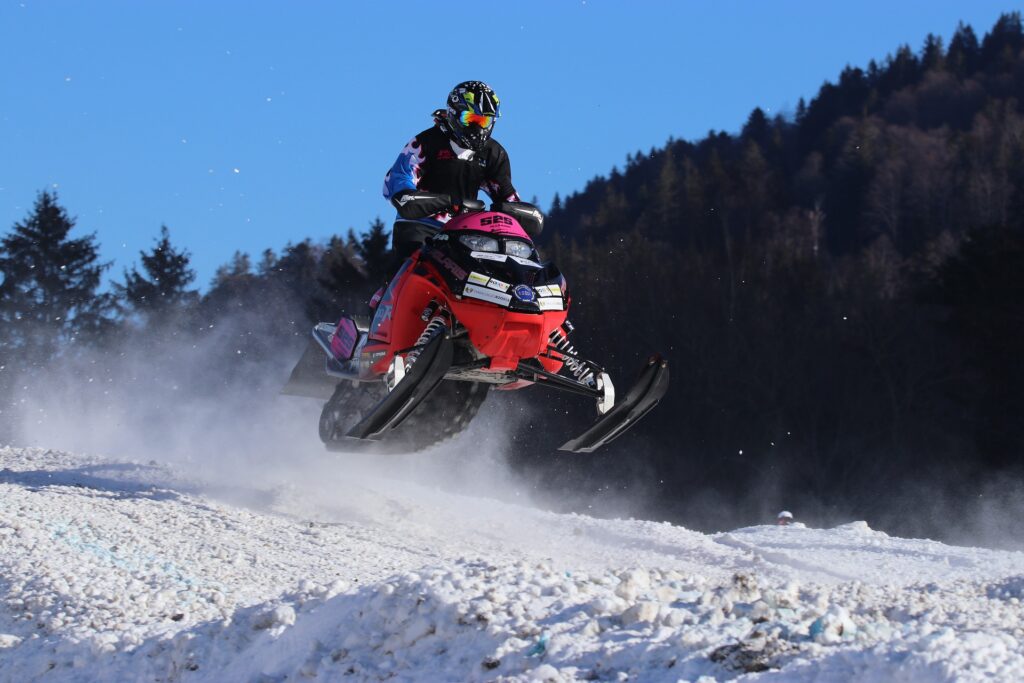 Snowmobiling is an excellent way to see the beauty of winter as it covers the Pacific Northwest. Venturing through the woods, mountain trails, and national parks allows you to be one with nature while creating a sense of adventure. Mt. Hood has the most majestic snowmobiling trails in Oregon with over 400 miles of groomed routes and some ungroomed trails for the more adventurous types.
Explore Frog Lake, Skyline Road, Trillium Lake, White River East, and Bennett Pass for the best snowmobiling experience. You will need to purchase Sno-Park permits to ride snowmobiles, and you can rent a snowmobile from local businesses in Government Camp. If you want to travel a little farther outside of Portland, then maybe Elk Lake Resort in Bend, Oregon is your best choice. Elk Lake Resort has all winter activities for everyone, and the snowmobiling and snowcats are the main attraction with hundreds of miles of snow-covered trails awaiting!
7. Explore an Ice Cave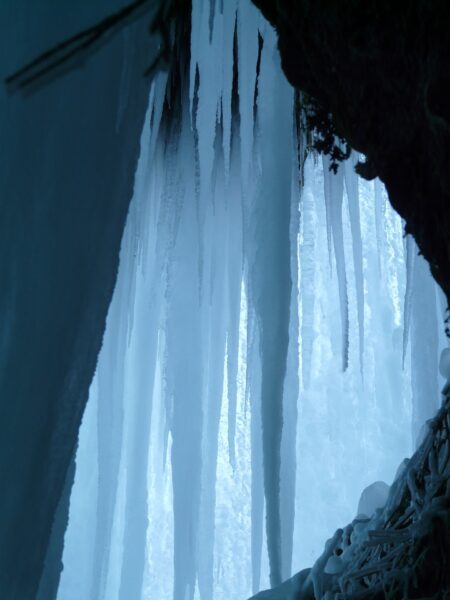 If you're looking to do something a little off the beaten path during the winter months, then the Guler Ice Cave may be your next destination. Located 2 hours outside Portland in Trout Lake, Washington, Guler Ice Cave is two miles of ice stalactites, stalagmites, and curtains that wind through various sections of exciting hiking. Visit the Crystal Grotto, the Crack Room, the Animal Den, and The Tube that all offer a unique experience. You will need a Sno-Park permit, warm clothing, winter gloves and hat, a headlamp, and be prepared to kneel and squeeze through tight spots.
8. Visit a Winter Waterfall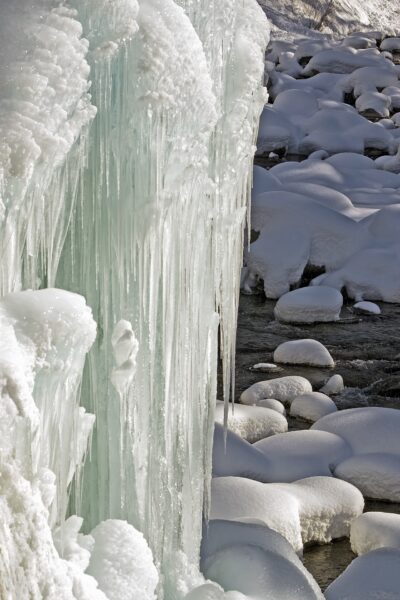 A one-hour drive from Portland will land you at the most majestic experience winter has to offer—Multnomah Falls. The 620-feet tall waterfall becomes a winter wonderland when covered in ice and snow. While hiking can be treacherous during the winter months, there are some trails to help along the way, for example, the Multnomah Falls Bridge, Wahkeena Trail, and Larch Mountain. You will see photographers capturing the icy waterfall as it creates awe-inspiring, wintery architecture.