Spring is here! As soon as the season comes around, lots of families take part in some sort of spring cleaning. It's an awesome way to keep your house in check, see the things you need, and stock up on essentials. If you're thinking about cleaning your home this season, you can make an even bigger difference by turning this ritual into a donating tradition. While you clean up your closets, storage, and pantry, don't forget to check for well-loved items that other people can still use!
Whether it be clothing, linens, household goods, appliances, or food items, there's an organization out there that could benefit from the things you have at home. Let's dig in and learn more about these Portland nonprofits and how they take care of people in need!
Transition Projects
Website: tprojects.org
Phone Number: (503) 280 4700
Dropoff Location: 665 NW Hoyt Street Portland, Oregon 97209
Dropoff Hours: 24/7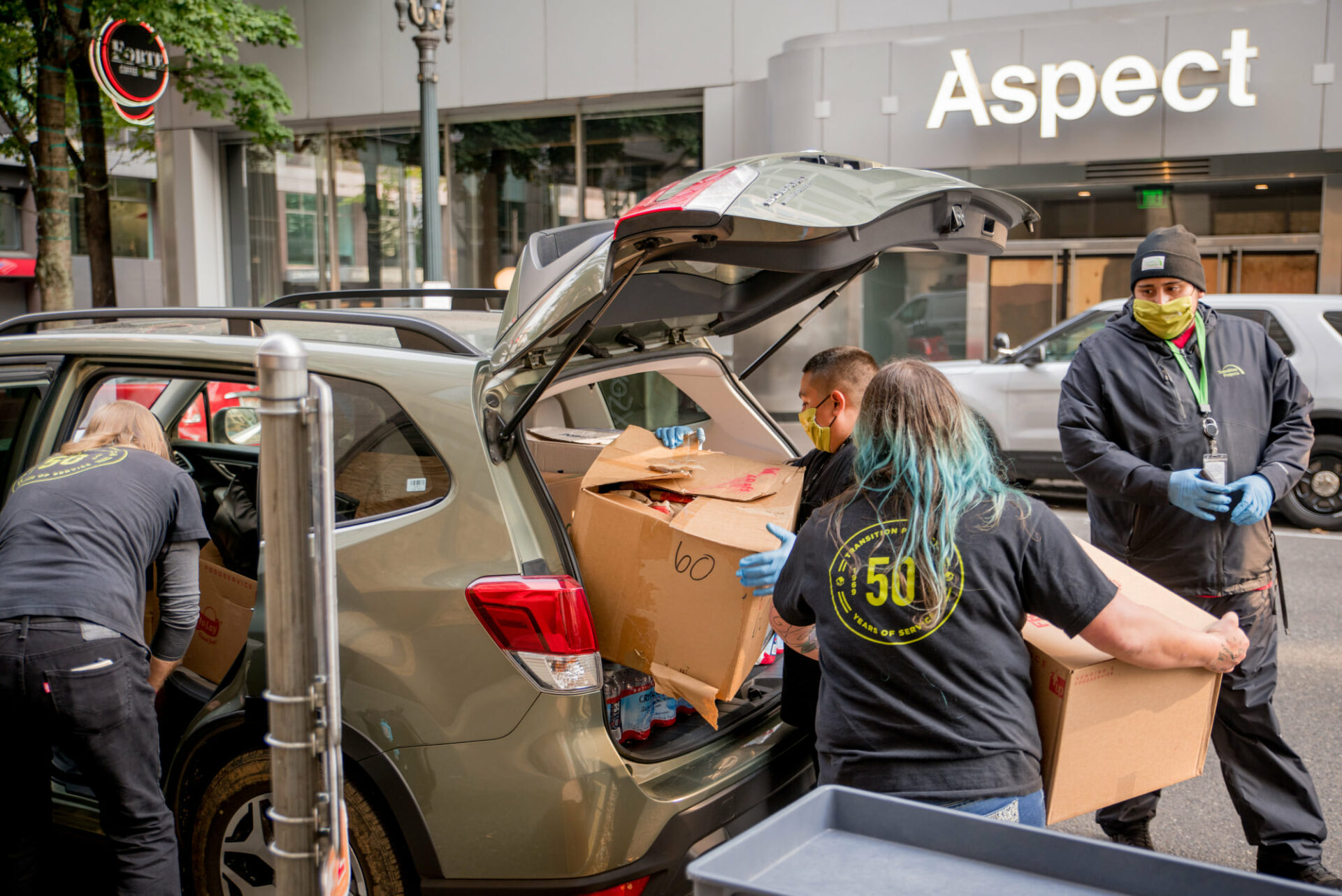 For over 50 years, Transition Projects has been aiding Portland's most vulnerable residents by helping them transition from homelessness to housing. They assist more than 10,000 people experiencing homelessness and help place more than 1,000 people into affordable housing each year. They shelter hundreds of people each night to keep them safe.
You can help them sustain operations by donating new or gently used but clean seasonal clothing or linens. They are currently accepting coats, hats, gloves, shoes, and underwear. They are also in need of blankets, twin-size sheets, towels, and bath maths provided that they have no stains, tears, and frays. You may also donate your car, boat, motor home, or motorcycle for a tax writeoff. Click here for a full list of their current needs.
If you are not available to drop off your donations, you may contact them at [email protected] to schedule a pickup with a fee of $35. Kindly allow 7-14 days for their pickup service.
JOIN
Website: joinpdx.org
Phone Number: (503) 232-7052 ext. 204
Dropoff Location: 1435 NE 81st Avenue, Suite 100 Portland, OR 97213
Dropoff Hours: Wednesdays 10 AM – 12 PM and Thursdays 11 AM – 3 PM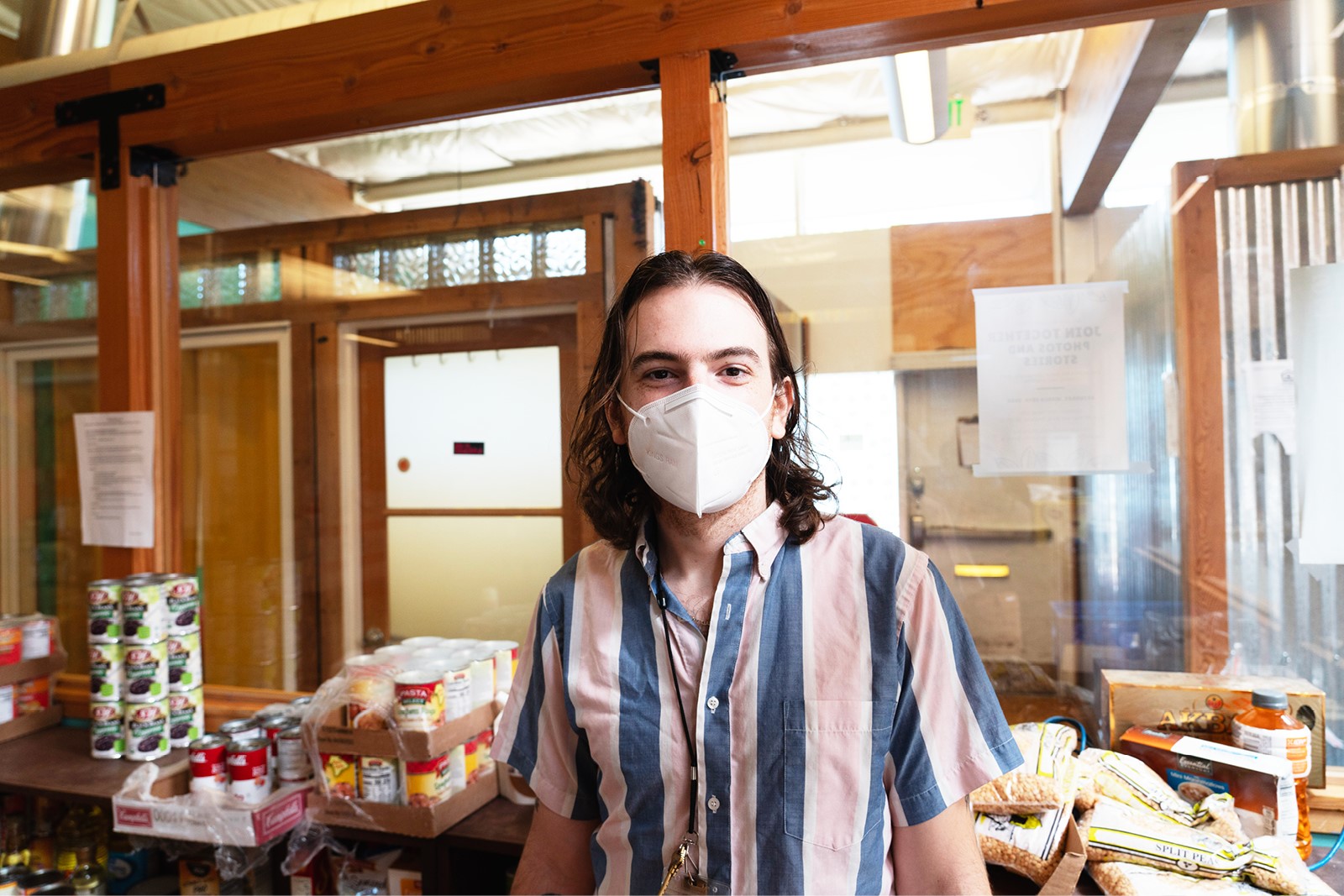 You may also donate items from your spring cleaning to JOIN. They are another nonprofit that assists people experiencing homelessness by helping them transition into permanent housing. They cater to those who are sleeping outside or in their cars in the Portland Metro area. They strive to ensure that their programs are equitable to anyone regardless of race, ethnicity, faith, culture, language, disability, gender, sexual orientation, or family status.
If you happen to have new or gently used blankets, sleeping bags, gloves, scarves, hot hand warmers, backpacks, tote bags, or towels, JOIN would be happy to receive them. They are also accepting hygiene products, POC hair care products, medicine, and food supplies. For the list of the items they are currently accepting, check out this link.
Donations may be dropped off at their address on Wednesdays 10 AM – 12 PM and Thursdays 11 AM – 3 PM. Parking is available on site.
Community Warehouse
Website: communitywarehouse.org
Phone Number: (503) 445 1449
Dropoff Location: 3969 NE MLK Jr Blvd Portland, OR 97212
Dropoff Hours: Monday to Friday, 10 AM – 4 PM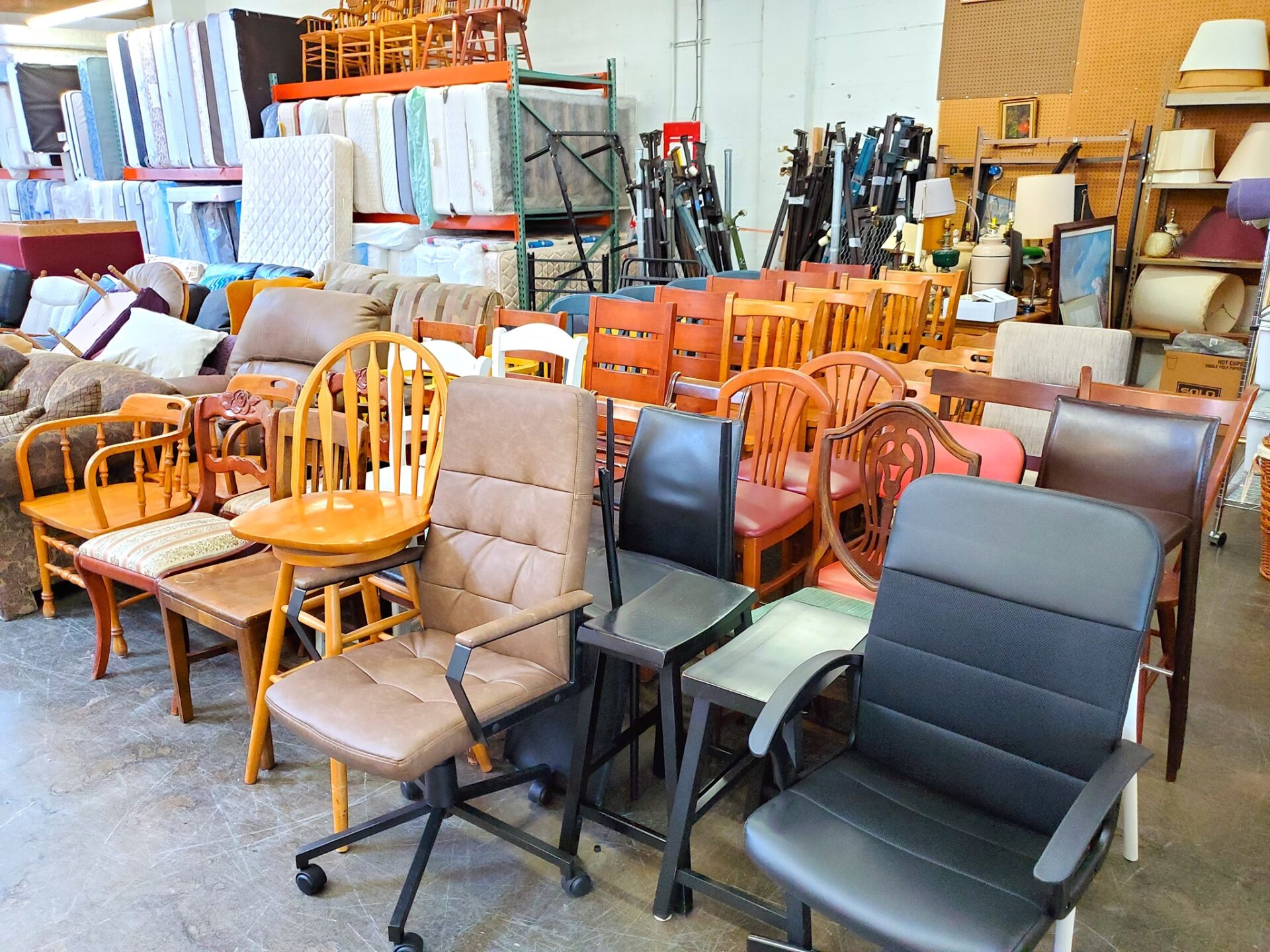 Community Warehouse is one of the few nonprofits currently accepting furniture. They aim to provide essential furnishings to Portland residents. For over 20 years, they have been collecting and donating home goods, appliances, and furniture to those who need it most. Anything you no longer need becomes a solution for families in need.
They are currently most in need of the following items: sofas, small kitchen tables, small desks, and pots and pans. They are also accepting coffee makers, slow cookers, microwave ovens, rice cookers, kitchen knives, cooking utensils, silverware, washcloths, and towels. Refer to this page to see their needs. They have an extensive list so make sure to check it out to see if there's something from your home that you can donate.
You may drop off your donations at their Portland location on Mondays through Fridays, 10 AM – 4 PM. Pickups are still unavailable at this time.
Portland Homeless Family Solutions
Website: pdxhfs.org
Phone Number: (971) 409 1766
Dropoff Location: 6220 SE 92nd Ave Portland, OR 97266
Dropoff Hours: Monday to Friday, 9 AM – 7 PM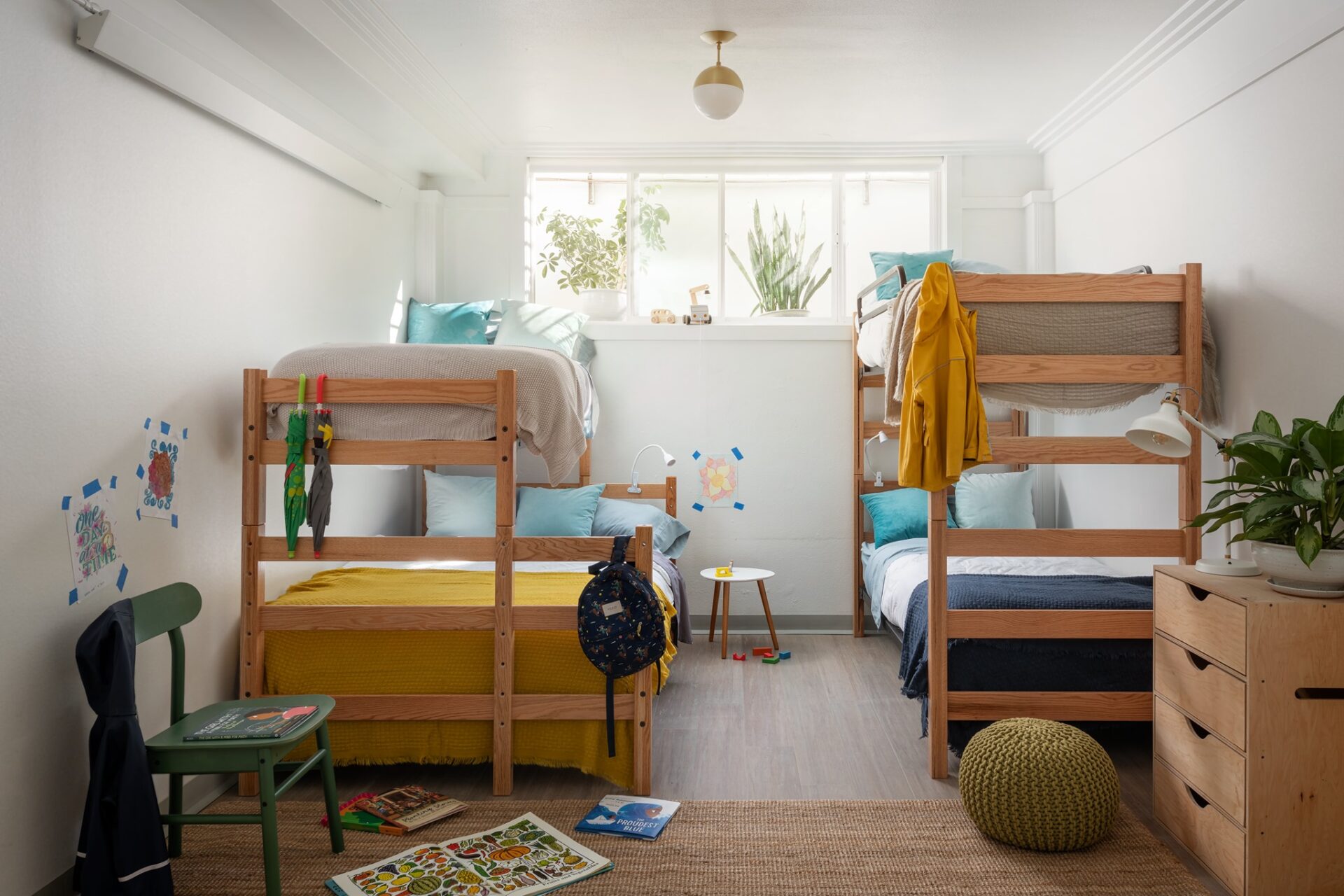 If you happen to have new and unused clothing, linens, and cleaning supplies lying around at home, Portland Homeless Family Solutions can be their next home. They have been continuously providing critical services to families experiencing homelessness in the community. They aim to provide a safe, warm place to sleep every night of the year.
They currently need undergarments, socks, face masks, pillows, bath towels, twin and full comforters, liquid laundry detergent, hand soap, and dish soap. Check out the full list of the things they accept and see if goods from your home qualify.
You may donate in person at their address from Mondays through Fridays, 9 AM – 7 PM. Please contact (971) 409 1766 for questions upon arrival. Please schedule a drop-off time by contacting [email protected] or (503) 504 5902 if you have more than two bags or boxes of items.
Northwest Children's Outreach
Website: nwchildrens.org
Phone Number: (503) 828 1472
Dropoff Location: 335 NE 18th Ave. Portland, OR 97232
Dropoff Hours: March 10 and 12, from 10 AM until noon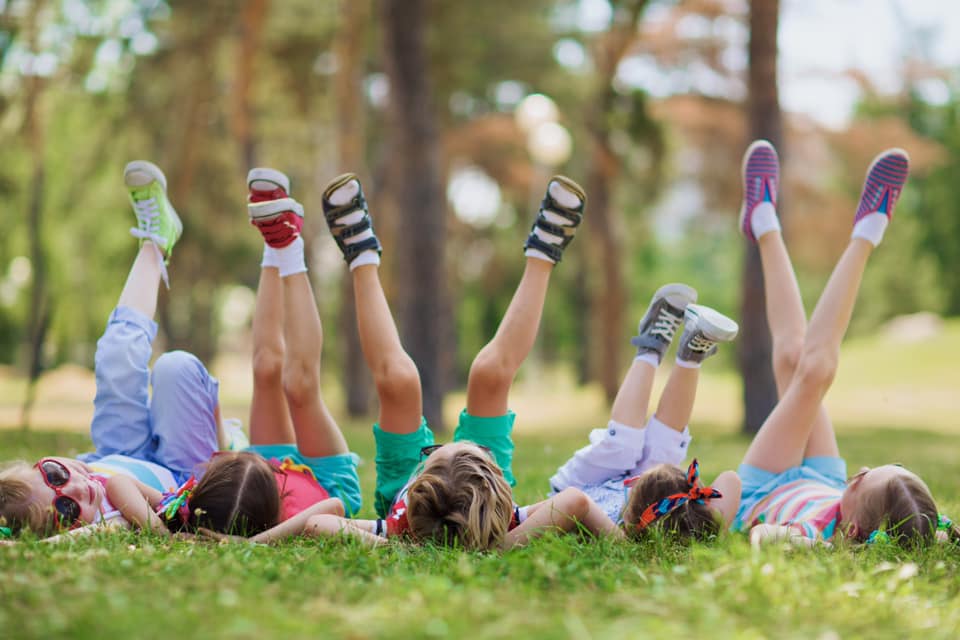 National Children's Outreach is an all-volunteer, Christian-founded group that aims to provide the most basic needs for those in need. They function as a collection and distribution center for donations from the community.
To help keep their volunteers safe, NCO is only accepting new or like-new items. There must be no stains, tears, or missing buttons on any items. All donations must be washed, packed, and labeled by gender, item, and size. They are currently accepting coats, hats, gloves, shoes, pants, socks, underwear, sweaters, pajamas, diapers, and wipes. Click here to see the full information.
Their Portland location is only open to accept donations on March 10 and 12, from 10 AM until noon. Refer to their website for further schedule changes or email them at [email protected] for more information.
That's the list of local charities you can help. We hope you can extend your hand in whichever way you can. Good luck with your spring cleaning!